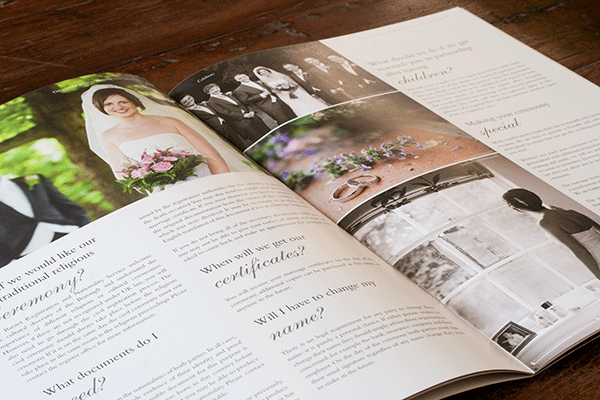 Celebrate
The essential guide to planning your ceremony in Barnet
We have the pleasure of presenting the Barnet Ceremonies guides for 2015 and 2016. The North London borough of Barnet is a vibrant, diverse and successful city-suburb with big ambitions - we endeavoured to channel this into the guide, giving it a neutral, modern edge with images which are full of personality and diversity.

Barnet has several options for a wonderful wedding, both in terms of venues and also the numerous services on offer, including Oakington Manor and Petals from Heaven, both of which are promoted in the current edition.

Welcome to Pineneedle.
Design and Publishing Agency
*Specialising in Ceremonies Guides*
Est. 1988